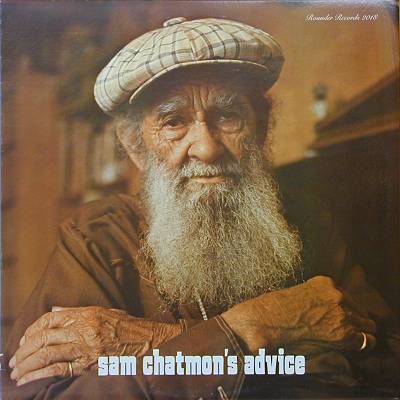 This is the official press release:
SAM CHATMON & HOLLANDALE BLUES
The Mississippi Blues Trail salutes the musical legacy of Hollandale on Friday, October 2, at 3:00 p.m., with the dedication of the trail's 86th historical marker, honoring Hollandale guitarist Sam Chatmon and others. Chatmon (c. 1899-1983), a member of one of Mississippi's most prominent musical families, came out of musical retirement in the 1960s to become a celebrated elder statesman of the blues. Chatmon sometimes performed with his brothers in an influential string band known as the Mississippi Sheiks in his younger days. The Sheiks' 1930 recording, "Sitting on Top of the World," was one of the most popular blues recordings of the pre-World War II era, and their repertoire of blues, folk, country, pop, and minstrel songs kept them in demand among both white and black audiences. In 1928 several of the Chatmon siblings, including Sam and his brother Bo, who recorded under the name Bo Carter, moved from their native Bolton to the Hollandale area.
Sam recorded with his brother Lonnie as a duo for the Bluebird label in 1936 and also participated in other sessions during the 1930s, but, like most of the family, depended on farming to make a living. He later moved from his farm to the town Hollandale and took a job at a warehouse. After blues enthusiasts began to seek him out in the 1960s, he began traveling to play concerts and festivals around the country, most often in the San Diego area. He recorded several albums including Hollandale Blues and The Mississippi Sheik. In the 1970s he sported a long white beard, as his fiddle-playing father had done, and endeared himself to new audiences who were roundly entertained by the many risqué double-entendre songs he performed.
Chatmon's house at 818 Sherman Street in Hollandale has been purchased by the city in order to move it to "Blue Front," the area of Simmons Street once famed for its row of blues cafes. The Mississippi Blues Trail marker at the corner of Simmons and Washington streets honors both Chatmon and Blue Front, celebrating the rich history of blues performers who have been based in the Hollandale area, including Eddie "Guitar Slim" Jones, Eugene Powell, Robert Nighthawk, Houston Stackhouse, and J.D. Short. Mississippi Blues Commission member Dr. Edgar E. Smith, who grew up in Hollandale, will speak at the ceremony.
* * *
UPDATE: Wonderful t-shirts with a design created by John Hodges will be sold for $15 at the ceremony or can be ordered over the phone by calling Helen Johnson at Hollandale City Hall 662.827.2241